Analyst: Microsoft Closing AWS Gap in Cloud War
Analyst: Microsoft Closing AWS Gap in Cloud War
Analyst: Microsoft Closing AWS Gap in Cloud War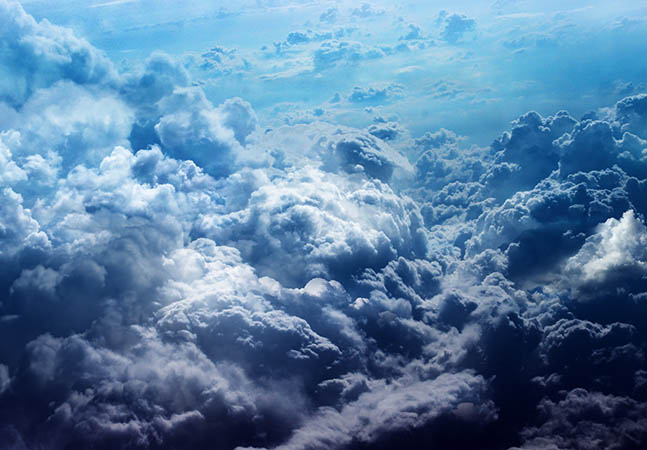 In a familiar refrain that has been going on for years, yet another analyst claims Microsoft's Azure cloud is closing the yawning gap that Amazon Web Services Inc. (AWS) enjoys over competitors in the cloud computing wars.
A post by Wedbush Securities analyst Daniel Ives says: "While AWS Remains the Leader in Cloud, We Believe MSFT is Starting to Clearly Close the Gap."
TheStreet.com last week reported that Ives further said: "In the September quarter we are seeing a clear acceleration of larger and more strategic enterprise cloud deals (both domestically as well as in Europe) as we believe Redmond is poised to win the lion's share of the next phase of cloud deployments vs. Amazon. While AWS remains the leader in cloud, we believe MSFT is starting to clearly 'close the gap' as Redmond is seeing an acceleration of spending among enterprises around public/hybrid cloud deployments."
Financial analysts aren't the only ones echoing this theme, as a RightScale "State of the Cloud" report earlier this year said: "Azure continues to grow quickly and reduce the AWS lead, especially among enterprises."
Furthermore, RightScale said, "Azure continues to catch up with AWS overall especially among enterprises, where Azure adoption increases slightly from 58 percent to 60 percent, while AWS adoption in this group is relatively flat at 67 percent. This puts Azure with 89 percent of the AWS adoption level based on the overall number of respondents using each cloud."
Going back even further, we have several times reported similar findings:
For now, though, AWS seems to have a comfortable lead, according to a report earlier this year from Canalys, which provided a Q1 report on the "battle for enterprise cloud customer."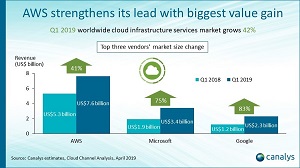 While noting 42 percent year-on-year growth in the cloud infrastructure services market overall, Canalys said, "In dollar terms, market leader AWS achieved by far the biggest gain, with sales up by $2.3 billion (41 percent) on Q1 2018, further extending its leadership and market share. That put it even further ahead of second-placed Microsoft, which was up $1.5 billion (75 percent)."
David Ramel is the editor of Visual Studio Magazine.
from News