Research: AWS Again Outpaces Market in Cloud Growth
Research: AWS Again Outpaces Market in Cloud Growth
Research: AWS Again Outpaces Market in Cloud Growth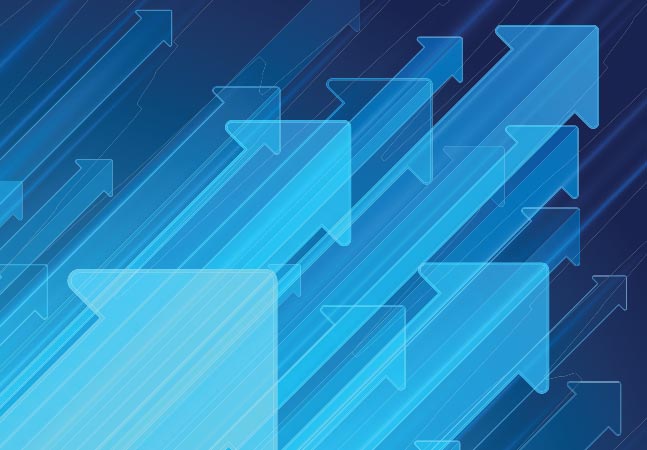 Synergy Research Group's latest report tracking the cloud computing market again shows Amazon Web Services Inc. (AWS) outpaced the market in terms of growth, though the "chasing pack" has gained market share.
That "chasing pack" includes Microsoft, Alibaba, Google and Tencent in the first tier and IBM, Salesforce, Oracle and Rackspace in another group of "somewhat niche players."
The report, for the first quarter of this year, indicated spending on cloud infrastructure services grew 42 percent from the first quarter of last year.
"Predictably this growth rate was somewhat lower than that seen throughout 2018 as the massive scale of the market now forces growth rates to moderate," Synergy said in a news release. "Meanwhile Amazon again grew faster than the overall market, as it has done for the last eight quarters."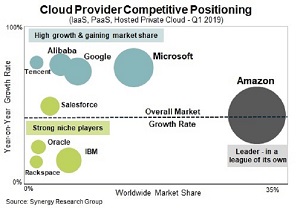 Microsoft, Google, Alibaba and Tencent also saw revenues increase by 70% or more year on year, which also substantially outpaces the overall market growth.
"This is another impressive growth quarter for the cloud market," said John Dinsdale, a chief analyst at Synergy Research Group. "The decline in growth rate should not be viewed as a weakening market but as an inevitable consequence of a market that has now reached massive scale. For the eighth consecutive quarter the market size has increased by well over a billion dollars over the previous quarter. As the market goes from strength to strength the pack of cloud providers that are chasing Amazon has bifurcated into high-growth challengers and lower growth niche-oriented providers. But Amazon retains its strong leadership position and continues to control a third of the worldwide market."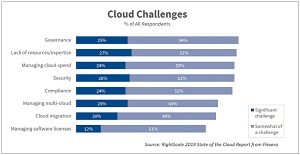 Earlier this year, RightScale published a report stating Microsoft's cloud was catching up to aWS. "Azure continues to grow quickly and reduce the AWS lead, especially among enterprises," said the "RightScale 2019 State of the Cloud Report."
David Ramel is the editor of Visual Studio Magazine.
from News